About the Villa JER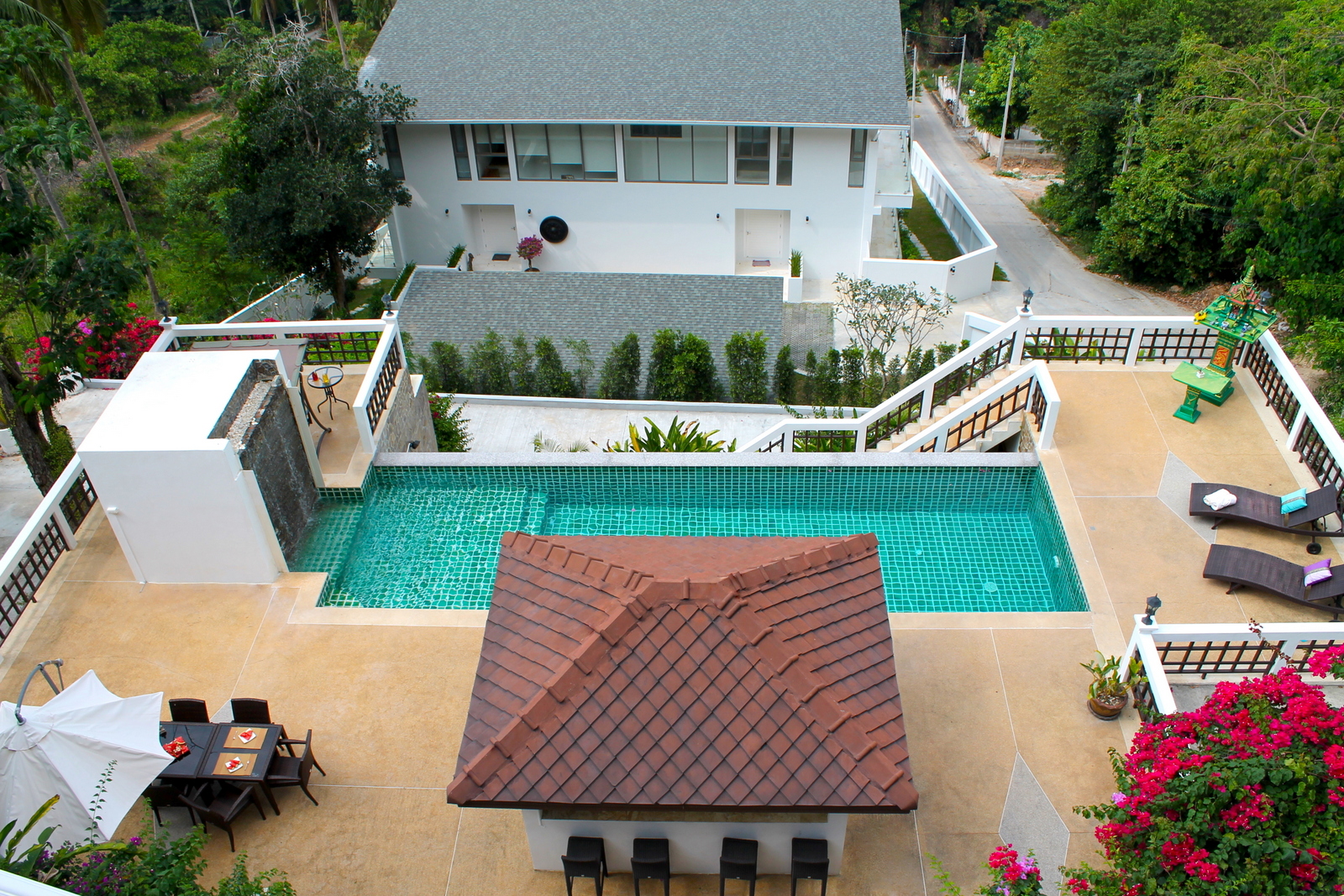 If you have not been to Samui, this is the place to go to the next holiday! Wonderful weather, mild climate, palm trees, which is famous for the island, boat trips and the locals are not spoiled bloom impressively inherent as in the known resorts - that's what you will find on this island.
Only an hour by plane from Bangkok or half an hour from the island of Phuket and you can enjoy the local beaches, endless skies, the sights of the island, massage, spa and magnificent sunsets.
Koh Samui attracts over and over and those who have been here once before returning to this wonderful island to re-experience the tranquility and serenity, which he generously shares this corner of nature.
Without a doubt one of the jewels of Koh Samui is villa JER. Located on the hillside a hundred meters above sea level, the villa is surrounded by pristine greenery of the island and gives you an incredible feeling of unity with nature. Stunning views of the Gulf of Thailand brings peace of mind and leaves a feeling of serenity, making breathing deeply.
Due to its location in a villa air is always fresh and gentle evening breeze will caress your skin while you sit by the pool and enjoy a glass of wine at a leisurely conversation. No wonder many couples come here to spend their honeymoon.
Swimming pool with stunning views, a pool table, darts, high definition TV - the villa has everything to not get bored at any time of day!
You have decided to explore the island? Then you can always ask for the manager to call a taxi, which will take you all over the island and take back to the time you want, or to choose a rental car at an affordable price! Excursions? No problem! Nothing is easier to choose for themselves the most interesting offerings from a tour of the island to the most exclusive yachting.
And in the evening, in a private setting, you will be able to point to a circle of friends ending a wonderful day, or share with loved ones photographs taken by a professional photographer for you.
Every day - it's a holiday, it's peace of mind, these are new discoveries, new friends or a new phase of your life. What to choose? You decide, in a villa JER!